2 Ruby Jobs or Internships
Here you find 2 Jobs and trainings to Ruby. Add matching Ruby Jobs and trainings to your saved list. Use your chance to apply for all those Jobs and trainings simultaneously. The most relevant ads are shown first.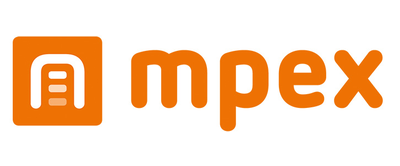 mpex GmbH
Homeoffice – 14-02-2018
... (Schwerpunkt Linux) Sehr gute Kenntnisse in Puppet  Gute Kenntnisse in Hiera, YAML und Ruby Erfahrung im Bereich Testing  Fundierte Kenntnisse im Betrieb von Datenbanken und Webanwendungen (Apache, Tomcat, MySQL)  Gute Deutschkenntnisse in Wort und
InVision AG
Düsseldorf – 14-08-2018
... E-learning-Produkten injixo, InVision WFM und The Call Center School helfen wir Contact Centern, ihre Mitarbeiter besser einzusetzen und kontinuierlich weiterzubilden. Wie wir coden Zur Zeit nutzen wir in unseren Backends Ruby (z.B. Hanami, Rails, Sinatra [...] BDD/TDD Erfahrung in einer modernen Programmiersprache, z. B. Ruby, Elixir, Java, PhP, C# oder C++ Interesse an der Einarbeitung in neue Technologien Kontinuierliches Shippen (am besten jeden Tag) Regelmäßiges Verlassen der eigenen Komfortzone zur
Your search yields not the right results?
Make sure that there are no typing errors or apply here unsolicited