Wir wünschen wundervolle Weihnachten!
Fri, 22 Dec 2017 10:52:00 +0100
---
Other current blog posts of the organization
Trans4mation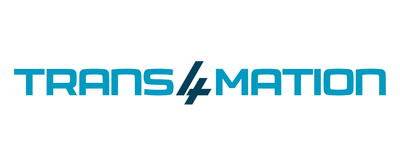 Know-how und Erfahrung. Hardware und Software. Spezialisten und Generalisten: Die Trans4mation Unternehmensgruppe verfügt über alle Ressourcen, um IT-Projekte zum Erfolg zu führen. Seit 2001 entwickelt, vertreibt und implementiert das Dresdner IT-Systemhaus Lösungen, die mit den Kunden und deren Ansprüchen wachsen. Ob IT-Services, Anwendungsentwicklung, Software- oder Projektmanagement – Trans4mation ist der richtige Ansprechpartner. Die Unternehmensgruppe umfasst neben der Trans4mation IT GmbH vier Tochtergesellschaften mit fachlicher bzw. regionaler Fokussierung und ist mit Büros an strategisch wichtigen Standorten in ganz Nordrhein-Westfalen und in der Schweiz präsent. Im Projektgeschäft zählt das Unternehmen mit seinen mehr als 100 Mitarbeitern zu den gefragtesten Anbietern in Nordrhein-Westfalen. Trotz kontinuierlicher Expansion setzt Trans4mation weiterhin kompromisslos auf Innovation, Qualität und Kundennähe – auf all die Werte, wegen denen renommierte Unternehmen aus allen Branchen auf Trans4mation vertrauen.