3 Python Jobs or Internships
Here you find 3 Jobs and trainings to Python. Add matching Python Jobs and trainings to your saved list. Use your chance to apply for all those Jobs and trainings simultaneously. The most relevant ads are shown first.
IBM Client Innovation Center Germany ...
Bonn – 12-03-2019
...   Mindestens 2 Jahre praktische Erfahrung in der Entwicklung mit Python, Java oder R sowie mit Machine Learning Bibliotheken und Frameworks (z.B. Tensorflow, Keras, Pytorch, Caffe)  Berufserfahrung in Data Management und Distributed Computing (z.B
itelligence Global Managed Services GmbH
Bielefeld – 19-02-2019
... , Samba). Du beseitigst Störungen und bist in der nachhaltigen Fehlerbehebung von Linux Betriebssystemen (SLES) aktiv. Das Automatisieren durch Scripting (Bash, Python, Perl) gehört ebenfalls zu Deinen Aufgaben. Du unterstützt bei technischen [...] Arbeitsweise sowie Teamfähigkeit zeichnen Dich aus. Gute Deutsch- und Englischkenntnisse in Wort und Schrift runden Dein Profil ab. IT, Linux, Administrator, Cloud, Rechenzentrum, Hosting, Bautzen, Dresden, Bielefeld, Linux Server, SuSE, DNS, LDAP, Mail, Samba, Automatisierung, Scripting, Bash, Python, Perl, LPIC, Virtualisierung, Vmware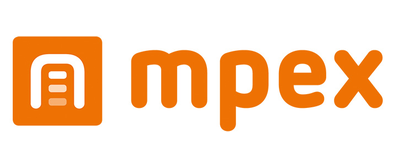 mpex GmbH
Homeoffice – 22-03-2019
Windows Systemadministrator/Systemengineer (m/w/x) im Home Office (emp021h)Wir sind die Managed Platform EXperts!Bei mpex arbeiten wir mit Leidenschaft an den IT-Systemen unserer Kunden.Wir lieben ...
Your search yields not the right results?
Make sure that there are no typing errors or apply here unsolicited
We also found 4 archived job listings matching your search criteria. If you have applied for any one of those jobs recently and you can't find the job ad above, click here to extend the search to all archived job classifieds.