Professional
Essen (Hybrid)
Flexible hours
up to 30 days of vacation
Solution Architect* Microsoft Dynamics 365 in Essen
Essen

Please apply here on "ITrheinland.de" with the "Apply Now" link/button at the top right.

Möchtest du in einer zukunftsorientierten Branche arbeiten, in der du deine Expertise im Bereich Microsoft Dynamics 365 sofort einsetzen kannst? Willst du Teil von einem der schnellst wachsenden Unternehmen im Bereich der Digitalisierung sein? Möchtest du in einer modernen Organisation arbeiten, in der flexibles Arbeiten selbstverständlich ist? Dann haben wir den richtigen Job für dich! Wir freuen uns auf deine Bewerbung!
#yourmission
Analysiere und verstehe komplexe funktionale Anforderungen und designe die Gesamtlösungsarchitektur bei unseren Kunden
Übernimm die Rolle der zentralen Ansprechperson für unsere Kunden bei der Einführung von den Lösungen von Microsoft Dynamics 365
Die fachliche Leitung vom Projektteam (Beratung & Entwicklung) gehört dir
Erstelle und überprüfe betriebswirtschaftliche Architekturkonzepte und Designdokumentation
#yoursuperpowers
Du bringst langjährige Erfahrung im Bereich der IT-Projekte mit
Du bist stolz auf deine Expertise im Bereich Microsoft Dynamics 365 Finance and Operations, Customer Engagement oder Business Central
Sehr gute Kenntnisse im Bereich der betriebswirtschaftlichen Prozesse, am besten in produzierenden Unternehmen
Idealerweise abgeschlossenes Studium im technischen oder kaufmännischen Bereich
Gute Kommunikation in Deutsch und Englisch, sicheres Auftreten und Kundenorientierung sind selbstverständlich für dich
#beternasuperpowers
Deine Einarbeitung ist uns sehr wichtig – Mentoring-Partner und zahlreiche Schulungen sind für uns eine Selbstverständlichkeit
Moderne Arbeitsbedingungen – Arbeite wann und wo du möchtest
Unser kollegiales Team mit "can-do attitude" im internationalen Arbeitsumfeld freut sich auf dich
Spannende und herausfordernde Projekte in unterschiedlichen Branchen
Fachliche und persönliche Weiterentwicklung inklusive Produktzertifizierungen
Beratung, Digitalisierung, Software-Architekt, Consultant, Berater, ERP, Microsoft, Software-Entwicklung, IT-Architekt, Softwareentwickler, ITrheinland.de, Empfehlungsbund
This Job resp. positions as 'Solution Architect* Microsoft Dynamics 365' is vacant in following addresses: 45219 Essen bei/in Düsseldorf in Nordrhein-Westfalen.
Brief profile of BE-terna GmbH
Unsere Projekte sind vielfältig - unser Team ist einzigartig! BE-terna zählt mit 1100 Mitarbeitern und 26 Standorten zu den größten europäischen Anbietern von Business-Lösungen. Mit Begeisterung für modernste Softwaretechnologien unterstützen wir unsere Kunden, einfacher und transparenter zu arbeiten. Wir bieten Gestaltungsmöglichkeiten in spannenden Projekten, in denen Teamarbeit großgeschrieben wird. Mehr zu uns und unserer Kultur findest du auf unserer Karriereseite.
Du hast den Kopf voller Ideen und willst etwas bewegen? Du suchst nach Herausforderungen im IT-Umfeld? Dann bist Du bei uns genau richtig! Wir bieten Gestaltungsmöglichkeiten in spannenden Projekten und eine offene und lebendige Unternehmenskultur, die zu Eigenverantwortung animiert und in der Teamarbeit großgeschrieben und gelebt wird. Es erwarten Dich attraktive Rahmenbedingungen, moderne Arbeits- und Kommunikationsräume, flexible Arbeitszeitmodelle sowie erstklassige Weiterbildungsmöglichkeiten – denn wir möchten mit Dir wachsen!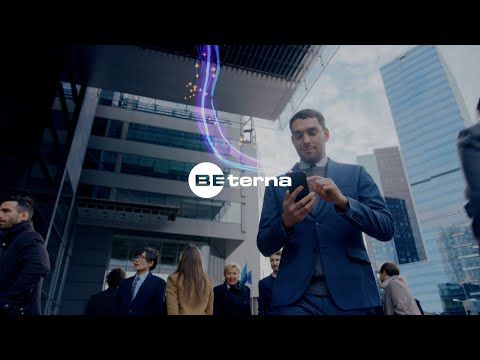 Publication date: 30-11-2022