Köln
Product Owner (gn) CPQ | Services
Köln

Please apply here on "ITrheinland.de" with the "Apply Now" link/button at the top right.

Job Function
Business IT
Warum SoftwareONE?
SoftwareONE is a leading global provider of end-to-end software and cloud technology solutions, headquartered in Switzerland. With around 8,300 employees and sales and service delivery capabilities in 90 countries, SoftwareONE provides around 65,000 business customers with software and cloud solutions from over 7,500 publishers. 
Product Owner (gn) Services | CPQ
full-time, Europe (timezone +/- 3 hours), from 1st Jan 2022
key facts 
The Product Owner is the technical expert of one or more solutions for the business subject matter experts and provides various end-to-end processes for our core business "Services" together with the development teams.

The goals of the Product Owner – Services are:

Design, integrate and implement enterprise-wide processes and applications with your development team(s) along the enterprise architecture guidelines.
Establish you and your teams as a subject matter aware partner for the business domain "Services" that coordinates closely with the business to serve their requirements.
Digitize the configure, pricing and quote processes (CPQ) and continuous improvement of the supporting applications.
Das Aufgabengebiet
Using your CPQ experience; act as a consultant for new features and suggest improvements
You organize the product backlog with the development teams and are always the contact person for organizational and technical decisions
Conduct meetings with development teams and stakeholders (refinements, planning, sprint reviews, demos, workshops)
Coordinate cross-team features with the product owners of other teams and coordinate technical and organizational dependencies
You design the roadmap for your services and communicate it to stakeholders
Kenntnisse und Fähigkeiten
Your working experience:
2+ years of experience as Product Owner, Business Analyst or Requirements Engineer in a Software Development environment
Experience with commercial, sales and procurement processes in a service based business
Experience with a broad range of methods: e.g. BPM, Process Flow, Prototypes, Design Thinking, A/B Testing, Story Mapping, Stakeholder Analysis
Experience and knowledge in CPQ systems
Experience in monitoring success
Kowledge & Certifications:
Studies of business administration, business informatics or comparable background
Certification as Product Owner desirable
Good technical understanding of current (cloud) technologies and trends
Language skills:
You communicate confidently in English language
Soft skills:
In line with our corporate values
Able to recognize correlations and derive processes from them
Cross-cultural competence
You are a leader who pursues a vision for your service/product and communicates it at all levels
Strong decision-making and communication skills vis-à-vis stakeholders and agile teams
Independent, proactive and structured work as well as quality awareness and initiative in difficult situations
Das haben wir zu bieten
Lived corporate values for an appreciative and supportive working atmosphere

Modern technical equipment for flexible and location-independent working

Working with colleagues and customers from different countries and cultures
Flexible, trust-based working time models

An employee share and recommendation program

Free language lessons (also possible during working hours)

Further training support in the form of grants and special leave days

Individual offer of internal coaching and psychological counseling

Team events and company parties

Individual dress code and free supply of fruit, drinks and rolls
and many more...
Interessiert?
If yes, we are looking forward to receiving your compelling application documents, including information on your availability (starting date) and salary expectations. Please use our online form to apply.
If you have the feeling that the position does not suit you... 
... you can still choose between two further options:
You submit your application and together we have a look on other open jobs that might be a better match with your wishes and skills. Perhaps we can find another opportunity to starting your journey at SoftwareONE.
You know someone who is even better suited for this job? Then feel free to use our referral program: Send us the application of your contact and receive a cash bonus if your referral is successful. (You can find more information about our program ConnectONE here).
#LI-NR1
Business IT, Englisch, Front-end, Cloud-Computing, Service, Software, Service-Management, Service-Manager, Software-Entwicklung, ITrheinland.de, Empfehlungsbund
This Job resp. positions as 'Product Owner (gn) CPQ | Services' is vacant in following addresses: 51063 Köln in Nordrhein-Westfalen.
Brief profile of SoftwareONE Deutschland GmbH
SoftwareONE mit Hauptsitz in der Schweiz ist ein führender globaler Anbieter von End-to-End Software- und Cloud-Technologielösungen. Mit Kompetenzen entlang der gesamten Wertschöpfungskette unterstützt SoftwareONE Unternehmen bei der Konzeption und Umsetzung ihrer Technologie-Strategie, beim Kauf der richtigen Software- und Cloud-Lösungen zum richtigen Preis sowie bei der Verwaltung und Optimierung ihres Software-Bestands. Die Angebote von SoftwareONE sind über die eigenentwickelte digitale Plattform PyraCloud verbunden, die Kunden datenbasierte Informationen zur Verfügung stellt.
Mit rund 5.800 Mitarbeitern sowie Vertriebs- und Dienstleistungskapazitäten in 90 Ländern bietet SoftwareONE rund 65.000 Geschäftskunden Software- und Cloud-Lösungen von mehr als 7.500 Herstellern. Die Aktien von SoftwareONE (SWON) sind an der SIX Swiss Exchange notiert.
Wir bei SoftwareONE sind stolz auf unser kollegiales Arbeitsklima. Bei uns arbeiten Sie in einem innovativen Arbeitsumfeld, in dem Sie individuell über eine systematische Personalentwicklung gefördert werden und Ihre Potenziale optimal ausschöpfen können. Wir sind ständig auf der Suche nach Projektleitern, Support Engineers, Consultants und Softwaretestern für unsere Projekte im Umfeld von Microsoft, VMware und Skype zudem suchen wir Account Manager und Vertriebler.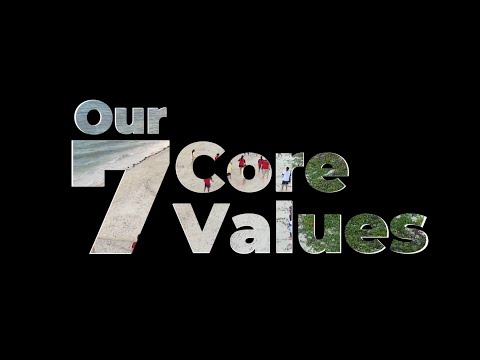 Publication date: 20-01-2022