Professional
Köln
Product Manager - IT Asset Management
Köln

Please apply here on "ITrheinland.de" with the "Apply Now" link/button at the top right.

Why SoftwareONE?
SoftwareONE is in the middle of an exciting transformation journey becoming one of the fastest-growing global platform, solution, and technology service providers. We offer a full suite of solutions to help organizations transform their technology landscape, and optimize their technology investments, in an increasingly software-defined and cloud-first world. Combining this with our legacy of being a trusted partner to >65,000 customers globally, means that our growth is only just beginning!
This is a rare opportunity to join a brand-new global leadership team, responsible for driving SoftwareONE's IT Asset Management Service Line on a global level.
Global Product Manager (gn) IT Asset Management
pensum: full time / permanent
location: Ideally NORAM or EMEA - remote/hybrid possible 
The role
The Global Product Manager is a strategic and senior member of the global service line team, reporting directly to the Service Line Director. As part of the service line leadership, this individual is responsible for coordinating ideation of new solutions, and for the productization of approved solutions within a particular service line. The future incumbent contributes to the ideation of new solutions and is responsible for the productization of approved solutions within a particular service line. They must be collaborative and agile, with commercial competence in their domain area.  
The role requires collaboration and coordination across internal and external teams and is visible at the highest levels of our organization. You will work with our clients, operations, services, other service lines, partners, and important stakeholders to prioritize roadmap features, and spearhead the definition and delivery of new and differentiated managed services capabilities.
Key Responsibilities
Develop product vision, strategy for the Service Line for the mid/long term in close collaboration with the Service Line Leader
Conduct Market and Customer research to ensure Product vision and strategy is customer-centric while using design thinking tools
Driving solution architecture, and ensuring solution strategy is optimally aligned with business strategy 
Use lean product management and agile practices to incubate new service capabilities
Stay informed of industry and key technology vendors and trends, and represent SoftwareONE at key industry events
Translate vision and strategy into sets of solution offerings that provide real business value and outcomes to our customers
Drive and manage strategic vendor partnerships together with Business Owners 
Validate and present the business case to the C – level executives and lead business reviews to ensure the team prioritizes the right features
Lead and execute the entire product life cycle, from strategic planning to tactical execution, including:
- Market & competitive analysis
- business case development
- go-to-market definition
- user testing o offering development & continuous improvement
- pricing & commercial modelling o delivery readiness
- landing of the service in the market
Provide guidance to the Product Owner in creating and maintaining the list of backlog items and prioritize them based on the overall strategy and business objectives.
Control definition of skills set requirements for new solutions, and oversee identification of required resources
Work closely with teams of software development and solution architects to create new solution offerings
Mentor the Service Line Centre of Excellence team members to continually facilitate improvements in developing and enhancing best-in-class services and digital solutions 
Create trainings materials for Sales teams
What we need to see from you
7+ years professional experience in control and execution of complex projects as well as extensive knowledge of product management standards and methodologies
Extensive experience of IT Asset Management / ITAM
Highly-developed consulting and problem-solving competence
Experience with assessing vendors, third party services, and products
An excellent command of English, both written and spoken, and C-level presentation skills
Desire to design something new, innovative, and disruptive
Willingness to travel internationally
What we have to offer
Lived corporate values for an appreciative and supportive working atmosphere
An exciting and challenging opportunity in an evolving environment 
Modern technical equipment for flexible working
An employee share and recommendation program
Free language lessons (also possible during working hours)
Further training support (grants or special leave days)
Individual offer of internal coaching and psychological counseling
Team events and company parties
Individual dress code 
and many more...
* benefits may vary (depending on country)
Did we spark your interest?
If yes, we are looking forward to your application, including information on your availability (notice period) and salary expectations. Please use our online form to apply.
Not the right fit for you or not the right timing?
You know someone who is even better suited for this job? We highly appreciate your recommendation via our referral program which of course includes a thank you. Send us the application of your contact and receive a cash bonus if your referral is successful. (You can find more information about our program ConnectONE here).
#L
You need more information?
Some of our initiatives:
#LI-MK1
#LI-remote
What you should really know about us.
Strip away everything. Strip away our brand, strip away our buildings, strip away our offices. What are we left with? Our people. This is what makes SoftwareONE successful.
Passionate people who live and breathe our values every day, who delight our customers, every day, and who go above and beyond, every day. Our culture is unique, and I believe that having the right people, and empowering them to succeed, is the absolute key to our success.
Patrick Winter, Founder.
What we expect from our employees
Success at SoftwareONE is not defined by what you do for yourself, but by what you deliver for our customers, the business and for the employees around you. SoftwareONE employees are energized, agile and are laser focused on delivering world class Customer Satisfaction and results. Our leaders motivate and inspire their teams and provide a working environment that delivers incredible levels of Employee Satisfaction. We are Humble, have a very high degree of Integrity and are simply not interested in politics.
Our leaders operate with a high levels of Discipline but are able to work at Speed manage change in a global economy.
"SoftwareONE is an equal opportunity employer. With employee satisfaction as one of our core values, we are passionate about diversity and are committed to creating an inclusive environment for all of our employees. We want every employee to have the greatest experience of their career."
Job Function
Cloud & Software Services
Cloud Software Services, Englisch, Cloud-Computing, Software, Software-Entwicklung, Software-Test, Software-Tester, Test-Management, Software-Architekt, ITrheinland.de, Empfehlungsbund
This Job resp. positions as 'Product Manager - IT Asset Management' is vacant in following addresses: 51063 Köln in Nordrhein-Westfalen.
Brief profile of SoftwareONE Deutschland GmbH
SoftwareONE mit Sitz in der Schweiz ist ein führender globaler Anbieter von End-to-End Software- und Cloud-Technologielösungen. Mit Kompetenzen entlang der gesamten Wertschöpfungskette ermöglichen wir es unseren Kunden, ihre kommerziellen, technologischen und digitalen Strategien ganzheitlich zu entwickeln und umzusetzen. Wir unterstützen bei der Modernisierung von Anwendungen und der Migration geschäftskritischer Workloads in Public Clouds und verwalten und optimieren gleichzeitig die zugehörigen Software- und Cloud-Bestände sowie deren Lizenzierung. Unsere Angebote sind über die eigenentwickelte digitale Plattform PyraCloud verbunden, die Kunden datenbasierte Informationen zur Verfügung stellt.
Mit rund 8'300 Mitarbeitenden und Vertriebs- und Dienstleistungskapazitäten in 90 Ländern bieten wir rund 65'000 Geschäftskunden Software- und Cloud-Lösungen von mehr als 7'500 Herstellern. Die Aktien von SoftwareONE (SWON) sind an der SIX Swiss Exchange notiert.
Unsere Mitarbeiter:innen sind unser größtes Kapital!
Deshalb unterstützen wir unsere Kolleg:innen, investieren in ihre Weiterbildung und fördern ihre professionelle Entwicklung. Work-Life-Harmony ist für uns ein zentrales Thema –wir streben nach einer optimalen Verknüpfung beider.
Unsere Core Values bilden unsere DNA - daher sollte sich jede/r Mitarbeiter:in auch mit diesen identifizieren können. Mitarbeiter:in der SoftwareONE sind bereit, die Extrameile zu gehen und unsere Zukunft intelligent und engagiert mitzugestalten. Denn wir stehen nie still auf der Suche nach den besten Lösungen und innovativsten Dienstleistungen. Wir konzentrieren uns jetzt und in Zukunft auf ein gemeinsames Ziel: Wir machen für unsere Kunden den Unterschied!
Und wir wachsen stetig. Daher freuen uns über neue Kolleg:innen in u.a. folgenden Bereichen: IT (Cloud, Engineering, Softwareentwicklung, Product Mangement, Agile Coaching...), Finance, Marketing, HR, Legal und Sales.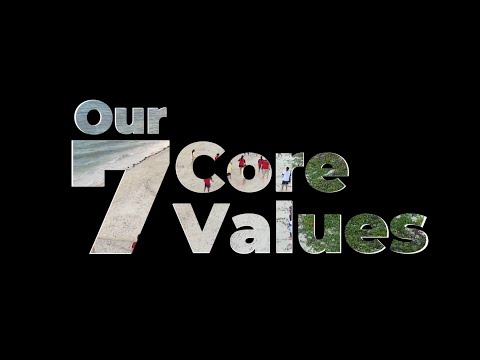 Publication date: 20-05-2022