Dortmund, Köln, Much, Düsseldorf, Aachen, and Essen
IT-CONSULTANT (ALL GENDERS)
Dortmund, Köln, Much, Düsseldorf, Aachen, and Essen

Please apply here on "ITrheinland.de" with the "Apply Now" link/button at the top right.

We are one of the top names in the IT industry and focus on optimizing the core business processes of our customers. Still, we only achieve our success through one thing: the people at adesso! Let us convince you. Mediating and shaping - our IT consulting is the strong link between business departments and IT. At the interface of theory and practice we need bright minds with organizational talent. Our IT consultants combine strategic thinking, ideas for technology and tool selection, and digital trends with project management.
YOUR ROLE - THIS IS WAITING FOR YOU
As a consultant, you are the link between business departments and IT implementation. You design and manage the core business processes of our customers, which are optimized by IT solutions, and select the appropriate technologies and test solutions. As a consultant, your responsibilities further include:
Strategic consulting in the alignment and design of IT at our customers' sites
Analysis, modeling, and redesign of processes, components, and systems
Conception and requirements management of IT systems
Definition of technology stacks, and development environments
Transfer of processes into service functions, components, and architecture solutions
Test management and evaluation of IT security
Assumption of sub-project management responsibilities, as well as leadership of a project team, and implementation of project controlling
In our training catalogue, you can choose from more than 120 courses in consultation with your manager.
YOUR SKILLS - WHAT YOU HAVE TO OFFER
We don't just think in terms of rigid requirement profiles, which we presuppose point by point. Experience and the project business have shown us that it pays off for everyone to use and develop individual strengths, and competences in the team.
In addition to a degree in economics with a minor in computer science, (business) information technology, or similar qualifications. Your most important assets are your sight for the essentials and your passion for digital transformation processes, as well as the desire to immerse oneself in new topics, and discover new technologies, tools, etc.
You have first experiences in project management/controlling, as well as in the realization of application systems based on J2EE and/or .NET through professional activities or private/scientific projects.
we value your eagerness to learn, and your open, communicative and helpful nature, and your analytical and conceptual skills.
OPPORTUNITY PROVIDER NDASH; WHAT ADESSO HAS TO OFFER
Our promise: You will feel at home with us! Collegial, personal, and on an equal footing - we live exchange, team spirit and respectful interaction with each other. This, and a lot more, stands for our very special sense of unity. There is even a word for it: adessi. Because we all are adessi from day one, you are part of the team from the very beginning. Our culture and the way we work together are characterized by mutual appreciation, recognition and support. This connects us across hierarchy levels - even when working from home. This is why we once again scored first place in the competition "Germany's Best Employer in ICT"! Each adessi has every opportunity for personal and professional development. Our extensive training and further education programs ensure that your development does not come to a standstill with us. Because being a provider of opportunities is in our DNA.
Welcome Days - two days to get settled and network
Up to three days of mobile work - not a question of the pandemic, but of conviction
Your personal development - over 260 learning and training topics
Choose your own device - free choice of your working tools
Events - professional and fun
Shirt/blouse cleaning - freshly ironed twice a week
Health support - subsidy for gym memberships, and more, through
IT-Consultant, (all, genders), Englisch, Consultant, IT-Administration, System-Administrator, .NET, ITrheinland.de, Empfehlungsbund
This Job resp. positions as 'IT-CONSULTANT (ALL GENDERS)' is vacant in following addresses: 44269 Dortmund bei/in Arnsberg in Nordrhein-Westfalen, 50678 Köln in Nordrhein-Westfalen, 53804 Much bei/in Rhein-Sieg-Kreis in Nordrhein-Westfalen, 40468 Düsseldorf in Nordrhein-Westfalen, 52070 Aachen bei/in Köln in Nordrhein-Westfalen, and 45127 Essen bei/in Mettmann in Nordrhein-Westfalen.
Brief profile of adesso SE
Erfolgreiches Geschäft entsteht durch innovative Ideen, zukunftsfähige Strategien und passgenaue IT-Lösungen, die Unternehmen optimal bei ihren individuellen Herausforderungen unterstützen. Immer sind dabei Menschen beteiligt, die den richtigen Mix aus Technologieexpertise und fundiertem Verständnis für das jeweilige Geschäft der Kunden mitbringen.
Mit einem Team von rund 5.300 Mitarbeiterinnen und Mitarbeitern arbeiten wir an 38 Standorten als einer der führenden IT-Dienstleister im deutschsprachigen Raum täglich daran, die Vorhaben unserer Kunden erfolgreich ans Ziel zu bringen.
Lass dich von uns überzeugen! Wir gehören für Newcomer und Professionals zu den Top-Adressen in der IT-Welt. Bei adesso machen die Menschen den Unterschied – und den Erfolg. Und die Perspektiven stimmen.
Wir schenken Vertrauen, eröffnen Entwicklungs- und Führungsmöglichkeiten. Engagement und Motivation wissen wir zu schätzen. Unser Versprechen, ein Chancengeber zu sein, nehmen wir ernst.
adesso sucht Menschen, die sich für eine Aufgabe in folgenden Bereichen begeistern:
Software Development - Den Engineering-Prozess im Blick
Mehr als nur Programmierung – in unserem Software Development ist der ganzheitliche Engineering-Prozess gefragt: von Anforderungsanalyse über Systementwurf und Programmierung bis Qualitätssicherung und Projektmanagement.

IT-Consulting - Themen bewegen und Prozesse gestalten
An der Schnittstelle von Theorie und Praxis braucht es kluge Köpfe mit Organisationstalent. Strategisches Denken, Ideen für die Technologie- und Toolauswahl sowie die digitalen Trends vereinen unsere IT-Consultants mit Projektmanagement.

Account Management - Kunden begeistern
Account Management bei adesso ist mehr als das Verkaufen einzelner IT-Dienstleistungen – wir bieten unseren Kunden unser gesamtes Leistungsspektrum. Unsere Verkaufstalente sind Menschen mit Über- und mit Durchblick: als Consultants in spannenden Projektumgebungen – von komplexen Individualentwicklungen bis hin zu Megaprojekten.

User Experience und Online Marketing - Kreativität kennt keine Grenzen
Wir suchen Querdenkende, Kreative und Markenbegeisterte, die tief in UX-/UI-Themen oder in das Online Marketing unserer Kunden einsteigen wollen.

Zentralbereiche - Vielfalt entdecken
Die Zentralbereiche unterstützen aktiv das Wachstum von adesso. Als interne Dienstleister bieten sie zahlreiche Tätigkeitsfelder – vom Back-Office über den Finanzbereich, das Personalmanagement bis zu Corporate Communications. Damit sind unsere zentralen Bereiche der Chancengeber für die unterschiedlichsten Disziplinen.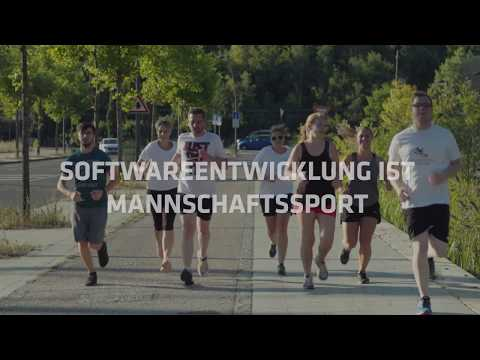 Publication date: 18-05-2022