Köln
Global AWS Architect Lead
Köln

Please apply here on "ITrheinland.de" with the "Apply Now" link/button at the top right.

Why SoftwareONE?
With entrepreneurialism at the heart of our global business, SoftwareONE is probably one of the most unique companies you might ever consider working for! 
Taking an application-centric approach to helping our customers, we leverage our application development teams to help transform customer's apps for the cloud and our know-how in software lifecycle management to help customers reduce their costs, freeing up those funds for invaluable cloud transformation and modernization projects. 
Joining our AWS Centre of Excellence will provide you with the opportunity to work as part of a diverse, agile team, creating the products & services that help our customers transform and adopt cloud; building a multi $Bn business from the ground up! As well as building, our strategy is also to acquire several specialist organisations over the next two years; quickly adding to our capabilities and providing a range of opportunities for the team to expand their roles, skills and experience! 
If you love the idea of doing something different every day, building and integrating new solutions & services, we strongly recommend you read on! 
The role
Utilising a broad range of industry best-of-breed methods, our AWS Architects ideate and design SoftwareONE's products, cloud infrastructure & automation platforms, defining global standards and ensuring architectural principles are applied. 
Working closely with multiple practice areas and stakeholders across our business, they focus on keeping us ahead of the curve, continuously innovating and improving our solutions, frameworks, methods, processes and tooling. As part of our acquisition strategy, our architects work closely with new members of the SWO family, collaborating with like-minded architects and engineers on integrating and evolving exciting new capabilities. 
What we need to see from you
Personal Specifications 
Passion for problem solving and enthusiasm for great customer outcomes 
Ability to communicate to technical and non-technical stakeholders 
Keen learner who always strives to expand knowledge and skills 
Collaborative team player who also takes ownership and can depend on their own initiative 
Desire to build something new, innovative, and disruptive 
An excellent command of English, both written & spoken. Additional languages are a bonus! 
Knowledge, Experience, and Expertise 
Deep expertise in designing AWS environments; service provider, migration and transformation experience is a bonus 
Comfortable presenting, sharing knowledge and opinions through both formal and informal methods to a variety of audiences, via multiple mediums such as whiteboarding, phone / video conference, stage, etc. 
You have experience leading and collaborating in design workshops, exploring requirements and mapping solutions 
Experience with Continuous Integration & Continuous Deployment tools and processes would be a distinct advantage 
Experience designing security solutions in large environments would be valuable 
You have a good understanding of modern application landscapes and their dependencies on the infrastructure platform 
Any appreciable application development, DevOps or Big Data experience is not required but would be advantageous 
Knowledge of common operating systems (Linux / Windows), networking, structured and unstructured datastores 
Certified in at least one public cloud, ideally to Professional level. 
#LI-CD1
What you should really know about us.
Strip away everything. Strip away our brand, strip away our buildings, strip away our offices. What are we left with? Our people. This is what makes SoftwareONE successful.
Passionate people who live and breathe our values every day, who delight our customers, every day, and who go above and beyond, every day. Our culture is unique, and I believe that having the right people, and empowering them to succeed, is the absolute key to our success.
Patrick Winter, Founder.
What we expect from our employees
Success at SoftwareONE is not defined by what you do for yourself, but by what you deliver for our customers, the business and for the employees around you. SoftwareONE employees are energized, agile and are laser focused on delivering world class Customer Satisfaction and results. Our leaders motivate and inspire their teams and provide a working environment that delivers incredible levels of Employee Satisfaction. We are Humble, have a very high degree of Integrity and are simply not interested in politics.
Our leaders operate with a high levels of Discipline but are able to work at Speed manage change in a global economy.
"SoftwareONE is an equal opportunity employer. With employee satisfaction as one of our core values, we are passionate about diversity and are committed to creating an inclusive environment for all of our employees. We want every employee to have the greatest experience of their career."
Job Function
Cloud & Software Services
Cloud Software Services, Englisch, AWS, App, Cloud-Computing, Software, Software-Entwicklung, Software-Test, Software-Tester, ITrheinland.de, Empfehlungsbund
This Job resp. positions as 'Global AWS Architect Lead' is vacant in following addresses: 51063 Köln in Nordrhein-Westfalen.
Brief profile of SoftwareONE Deutschland GmbH
SoftwareONE mit Sitz in der Schweiz ist ein führender globaler Anbieter von End-to-End Software- und Cloud-Technologielösungen. Mit Kompetenzen entlang der gesamten Wertschöpfungskette ermöglichen wir es unseren Kunden, ihre kommerziellen, technologischen und digitalen Strategien ganzheitlich zu entwickeln und umzusetzen. Wir unterstützen bei der Modernisierung von Anwendungen und der Migration geschäftskritischer Workloads in Public Clouds und verwalten und optimieren gleichzeitig die zugehörigen Software- und Cloud-Bestände sowie deren Lizenzierung. Unsere Angebote sind über die eigenentwickelte digitale Plattform PyraCloud verbunden, die Kunden datenbasierte Informationen zur Verfügung stellt.
Mit rund 8'300 Mitarbeitenden und Vertriebs- und Dienstleistungskapazitäten in 90 Ländern bieten wir rund 65'000 Geschäftskunden Software- und Cloud-Lösungen von mehr als 7'500 Herstellern. Die Aktien von SoftwareONE (SWON) sind an der SIX Swiss Exchange notiert.
Unsere Mitarbeiter:innen sind unser größtes Kapital!
Deshalb unterstützen wir unsere Kolleg:innen, investieren in ihre Weiterbildung und fördern ihre professionelle Entwicklung. Work-Life-Harmony ist für uns ein zentrales Thema –wir streben nach einer optimalen Verknüpfung beider.
Unsere Core Values bilden unsere DNA - daher sollte sich jede/r Mitarbeiter:in auch mit diesen identifizieren können. Mitarbeiter:in der SoftwareONE sind bereit, die Extrameile zu gehen und unsere Zukunft intelligent und engagiert mitzugestalten. Denn wir stehen nie still auf der Suche nach den besten Lösungen und innovativsten Dienstleistungen. Wir konzentrieren uns jetzt und in Zukunft auf ein gemeinsames Ziel: Wir machen für unsere Kunden den Unterschied!
Und wir wachsen stetig. Daher freuen uns über neue Kolleg:innen in u.a. folgenden Bereichen: IT (Cloud, Engineering, Softwareentwicklung, Product Mangement, Agile Coaching...), Finance, Marketing, HR, Legal und Sales.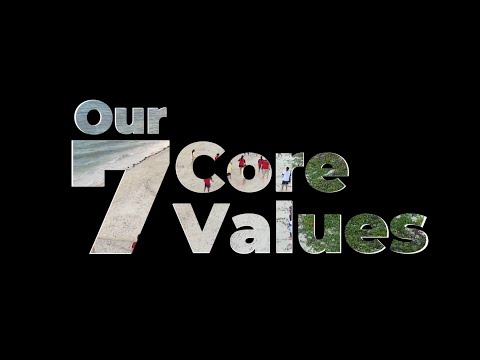 Publication date: 20-04-2022