Professional
Remote
Product Manager (gn) Software + Cloud Services (Home-Office)
Köln

Please apply here on "ITrheinland.de" with the "Apply Now" link/button at the top right.

Why SoftwareONE?
SoftwareOne is powered by SWOmies!
Every day, over 8,900 SoftwareOne colleagues – we call ourselves "Swomies" – solve demanding business challenges with intelligence and grit. We partner with clients to deliver inspired technical and licensing solutions to engage their workforce and accelerate cloud maturity. Customers count on us for humane insight into building productive digital environments combined with unbiased, vendor-agnostic licensing recommendations based on our unique software and cloud pricing data set. "Swomies" measure success by the impact we have on our clients' outcomes. 
Product Manager (gn) Software + Cloud Services
team: Business IT / internal IT of SoftwareOne | pensum: full time | location: EMEA / remote option
SoftwareOne`s "Business IT" (BIT):
Can you imagine this?: More than 400 Tech Experts in 11 countries build and operate the systems that run SoftwareOne. They deliver 24/7 support through different time zones and work in a hybrid Multi-Cloud environment (AWS, Azure). Our global BIT team is leading the SoftwareOne's internal transformation by rethinking traditional IT and business operations, while driving innovation and productivity for its thousand's employees worldwide. #driventodeliver #thousandsstrong #allinone
​​​​​​​​​​​​​​
The role
The surroundings:
You are part of multiple self-organizing End2End delivery teams with an agile delivery approach focused on clear business outcomes.
The stakeholder:
You will work with a group of Product Managers, the Domain Delivery Lead, Product Owners, Solution Architects, Developers and Process Engineers.
You will work closely with Rollout, Transition & Support Consultants.
The responsibility:
You lead a group of Product Managers of the Business Domain "Software + Cloud Services".
You are the major contact person (escalation point) and driver of solutions in case of prioritization clashes with demands other domains.
You define and implement digital solutions to deliver tangible business value to the organization together with your stakeholders. 

Business requirements engineering, demand breakdown into Epics, Features with prioritization and timeline forecasts
Translation of business initiatives into technical (tool-/application-focused "language")

You ensure smooth adoption and support for new and/or improved digital services and processes globally.
The People Lead:
Guido Bergmann is located in Leipzig and will be the disciplinary leader for this role. Guido started his career as Business Software Architect after his studies in 2000. Today Guido is the Domain Delivery Lead in SoftwareOne`s Business IT caring for the Business Domains Software + Cloud Services, HR and Legal.
You`re eager to know what has happened the last 22 years in Guido`s career? Feel free to check his LinkedIn profile: https://www.linkedin.com/in/guido-bergmann-2450617a/
What we need to see from you
Expertise/ background/ knowledge
Multi-year (5+) experience as Product Manager in a global service organization
Experiences in working in a scaled agile framework like SAFe is recommended
Proven knowledge in international project management/PMO activities
Experiences with CPQ systems or ServiceNow are a plus
Expertise in local and regional markets / competent go-to person for a broad mix of internal stakeholders
Personality
A proactive, confident and outgoing personality will help you, to build strong relationships and gain respect throughout the SoftwareOne community.
In this role you need the ability to manage multiple priorities in a fast-paced environment.
Excellent problem solving abilities and attention to detail are a must for this role.
The owner of this role needs the ability to work independently whilst providing coaching and mentoring to team members.
We`re searching for someone working on a Senior Level, self-organization is required.
Our 7 Core Values and Company Vision are consistent with your mindset.
Language skills
English is company language, that`s why excellent verbal and written communication skills are necessary.
German language skills in addition would be useful, but not a must.
Global scope/ travel
Yes, the owner of the role needs to be open for international travel.
This is what makes us special as an employer:
Global company culture: We defined our lived culture through 7 core values (https://www.softwareone.com/en/our-story/our-values)
Come as you are: Wear what you feel comfortable in, not just while working from home!
President's Club: Exclusive recognition awarded by leadership and your peers.
Flexible work: Do great work from anywhere, deliver excellence everywhere.
Employee Exchange Program: Experience new colleagues and cultures around the world.
Incentive programs: Swomies award bonuses to colleagues who go above and beyond.
Lifelong education: We pay for your new skills with tuition reimbursement.
Employee stock option programs (SIX: SWON): Be an owner. All employees can be shareholders.
Hire to Grow: We optimize our internal structures and feedback culture constantly to be your Employer of Choice, today and in future.
You need some more information?
Check this link tree and find all information you need to decide for us: https://swo.co/quick-links
You know someone who could be interested in working with us as well?
Share this job (or another) with your network and get the chance of our referral bonus for external referrers. https://www.softwareone.com/en/careers/external-referral-program
Any questions? E-meet me!
Hi, my name is Nicole and I`m your partner in crime for this role. I`m building bridges for you to the best careers perspective at SoftwareOne. I`m happy to help you with insights and try to answer all your questions. Let`s connect on LinkedIn: https://www.linkedin.com/in/nicole-radtke/
#LI-NR
Job Function
Business IT
Business IT, IT, Englisch, ITrheinland.de, Empfehlungsbund
Open to applicants from the following countries for full remote employment:
Germany
Brief profile of SoftwareONE Deutschland GmbH
SoftwareONE mit Sitz in der Schweiz ist ein führender globaler Anbieter von End-to-End Software- und Cloud-Technologielösungen. Mit Kompetenzen entlang der gesamten Wertschöpfungskette ermöglichen wir es unseren Kunden, ihre kommerziellen, technologischen und digitalen Strategien ganzheitlich zu entwickeln und umzusetzen. Wir unterstützen bei der Modernisierung von Anwendungen und der Migration geschäftskritischer Workloads in Public Clouds und verwalten und optimieren gleichzeitig die zugehörigen Software- und Cloud-Bestände sowie deren Lizenzierung. Unsere Angebote sind über die eigenentwickelte digitale Plattform PyraCloud verbunden, die Kunden datenbasierte Informationen zur Verfügung stellt.
Mit rund 8'300 Mitarbeitenden und Vertriebs- und Dienstleistungskapazitäten in 90 Ländern bieten wir rund 65'000 Geschäftskunden Software- und Cloud-Lösungen von mehr als 7'500 Herstellern. Die Aktien von SoftwareONE (SWON) sind an der SIX Swiss Exchange notiert.
Unsere Mitarbeiter:innen sind unser größtes Kapital!
Deshalb unterstützen wir unsere Kolleg:innen, investieren in ihre Weiterbildung und fördern ihre professionelle Entwicklung. Work-Life-Harmony ist für uns ein zentrales Thema –wir streben nach einer optimalen Verknüpfung beider.
Unsere Core Values bilden unsere DNA - daher sollte sich jede/r Mitarbeiter:in auch mit diesen identifizieren können. Mitarbeiter:in der SoftwareONE sind bereit, die Extrameile zu gehen und unsere Zukunft intelligent und engagiert mitzugestalten. Denn wir stehen nie still auf der Suche nach den besten Lösungen und innovativsten Dienstleistungen. Wir konzentrieren uns jetzt und in Zukunft auf ein gemeinsames Ziel: Wir machen für unsere Kunden den Unterschied!
Und wir wachsen stetig. Daher freuen uns über neue Kolleg:innen in u.a. folgenden Bereichen: IT (Cloud, Engineering, Softwareentwicklung, Product Mangement, Agile Coaching...), Finance, Marketing, HR, Legal und Sales.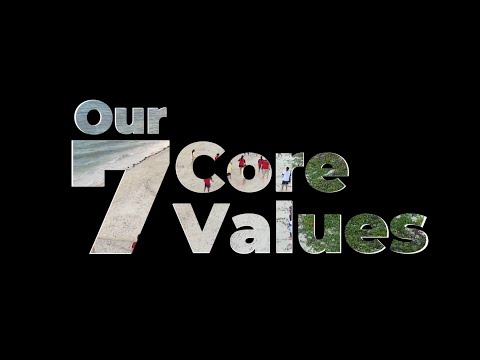 Publication date: 15-02-2023